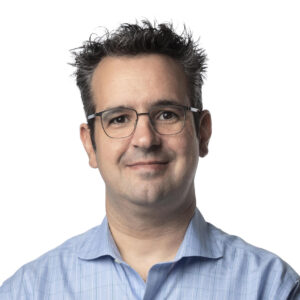 Stephen represents trustees, creditors, creditors' committees, and debtors in bankruptcy and receivership proceedings. He also has experience in various aspects of commercial law including payment systems, taxation, and corporate governance. Before joining the firm, Stephen clerked for two Oregon bankruptcy judges and worked as bankruptcy and commercial litigation attorney at the Portland office of Perkins Coie, LLP.
In addition to his work in the areas of insolvency and commercial law, Stephen has a long track record of addressing emerging issues at the intersection of consumer law and the criminal justice system. He has written and presented on topics such as financial exploitation of justice-involved people, telecommunications in correctional facilities, and privatization of correctional activities. Stephen's work in this area regularly involves appearing before the Federal Communications Commission, state utility agencies, the Consumer Financial Protection Bureau, and the Postal Regulatory Commission.
Stephen has also volunteered for a variety of boards and committees seeking to improve Oregon's legal system. He currently serves as Secretary of the Debtor-Creditor Section's Executive Committee. He has previously served as a member and chair of the Oregon State Bar's Unauthorized Practice of Law Committee (2017-2021) and the Client Security Fund Committee (2015-2017). He was also a member of the board of directors of the U.S. District Court of Oregon Historical Society from 2015 to 2020.
Stephen grew up in Washington, D.C. and currently lives in Southeast Portland. He is an amateur Oregon history buff and curates an ever-growing collection of antique postcards.