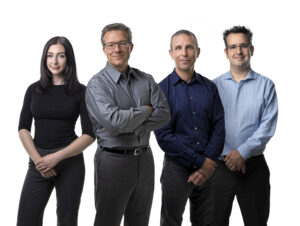 Practice Areas
Tabor Law Group advises creditors, debtors, and fiduciaries in the specialized area of commercial bankruptcy and insolvency law, assisting businesses and individuals with navigating the bankruptcy system.
The firm represents clients in federal and state courts in Oregon, Washington, Idaho, and New York. However, the firm spends the majority of its time before the Portland and Eugene bankruptcy courts – including representing many of the bankruptcy trustees in Oregon.
The firm serves as local bankruptcy counsel in Oregon for preeminent bankruptcy firms throughout the country, and represents several large institutional creditors in bankruptcy litigation arising in Oregon. Justin Leonard also testifies as an expert witness on bankruptcy issues in non-bankruptcy proceedings.
The firm also represents financially healthy businesses in transactional and litigation matters.
The firm specializes in assisting parties in navigating the bankruptcy system, including creditor committees, prospective buyers, guarantors, and the following core groups:
Creditors
Advising lenders, vendors, and other creditors in all aspects of bankruptcy, receivership, and collection matters
Debtors
Guiding businesses suffering financial distress, and business owners/guarantors in workouts
Fiduciaries
Representing ch. 7 and ch. 11 bankruptcy trustees and state and federal court receivers